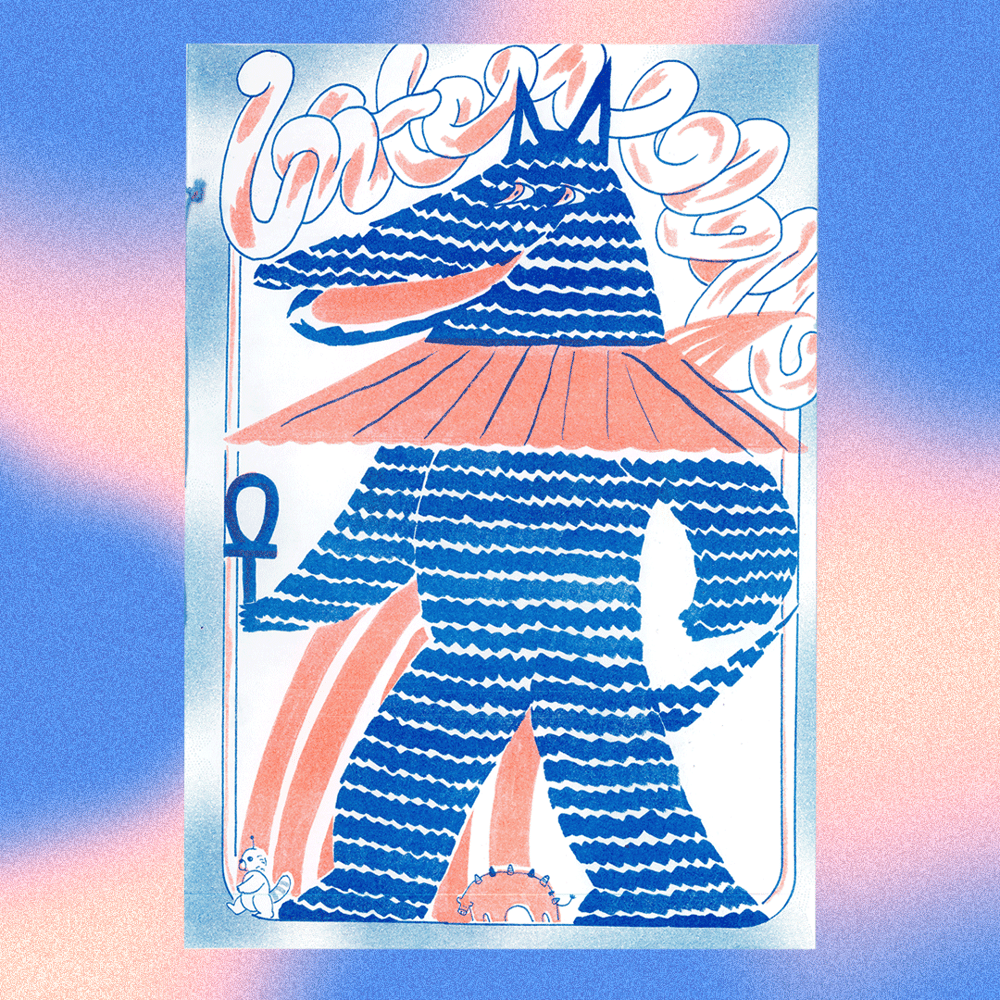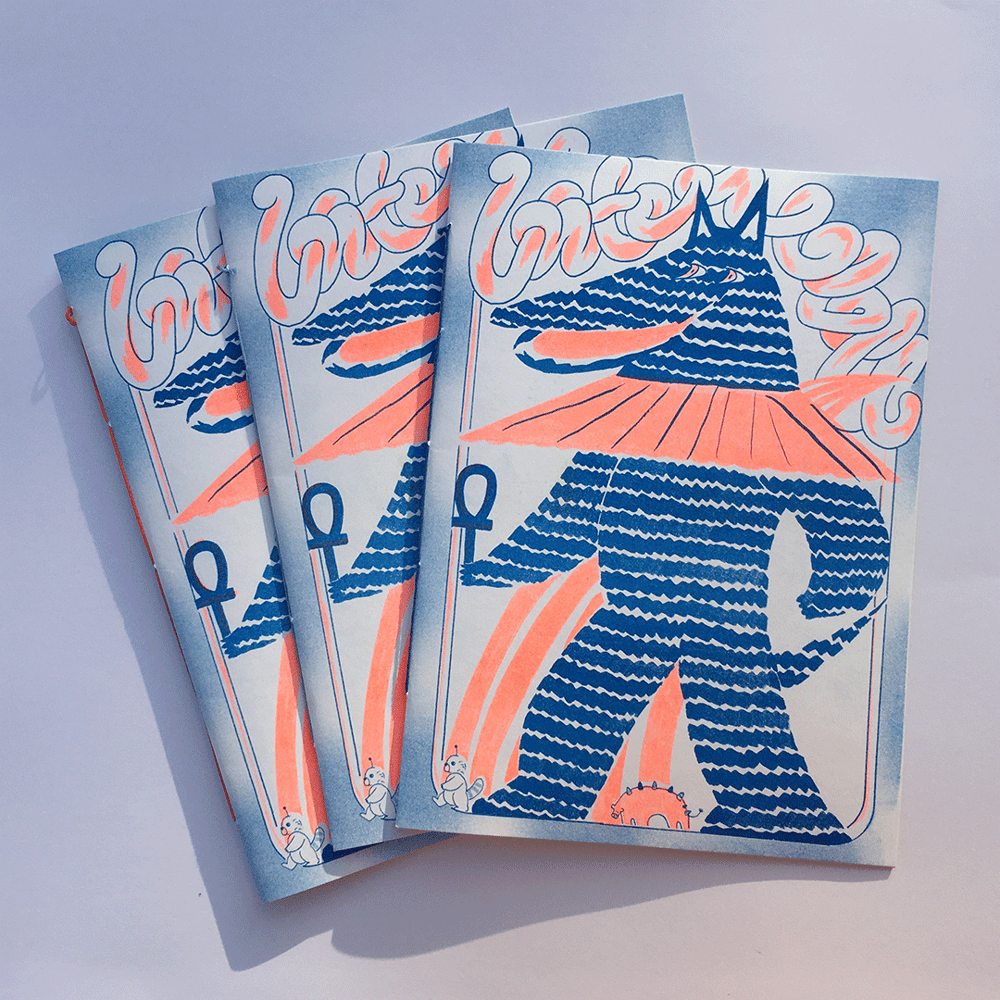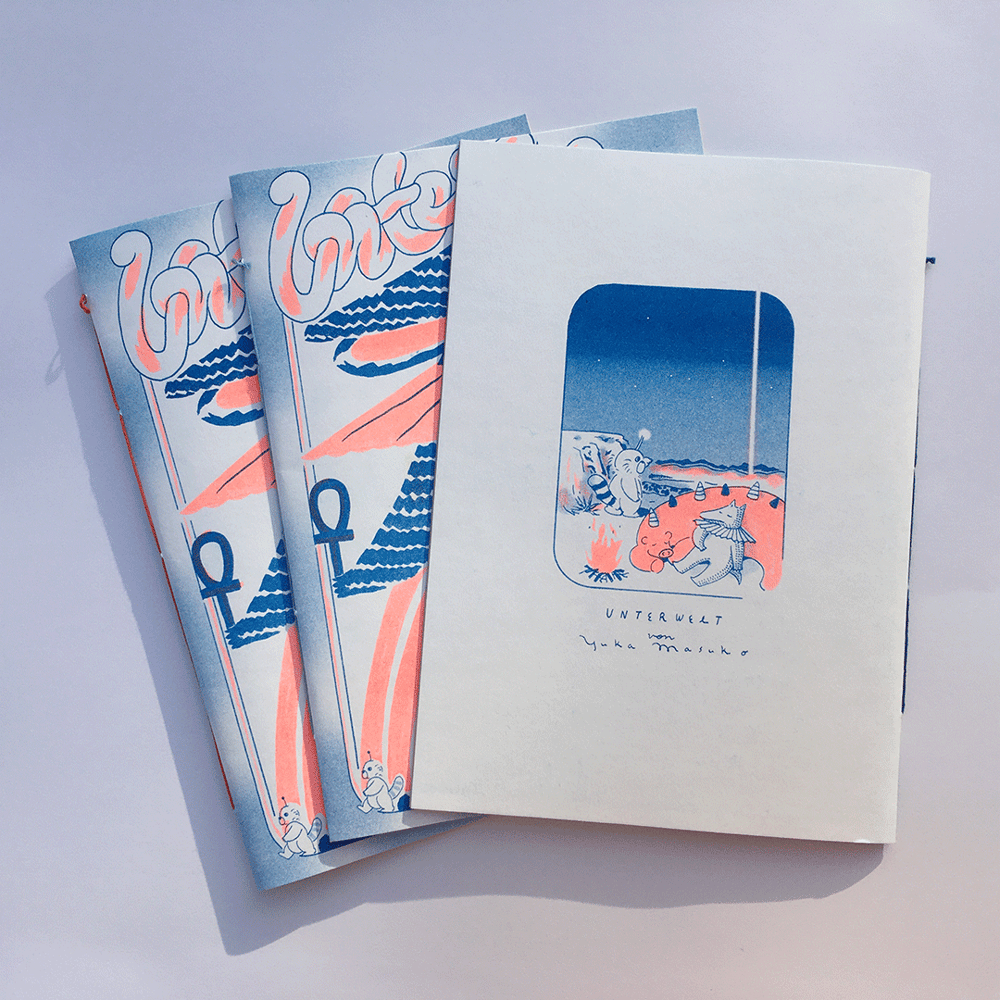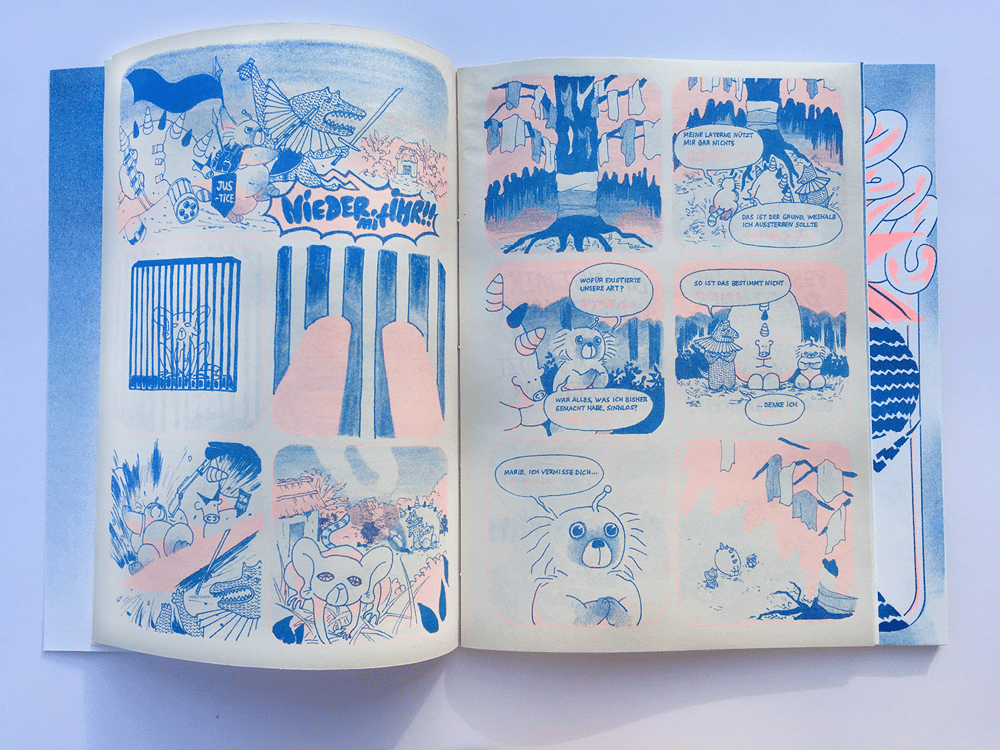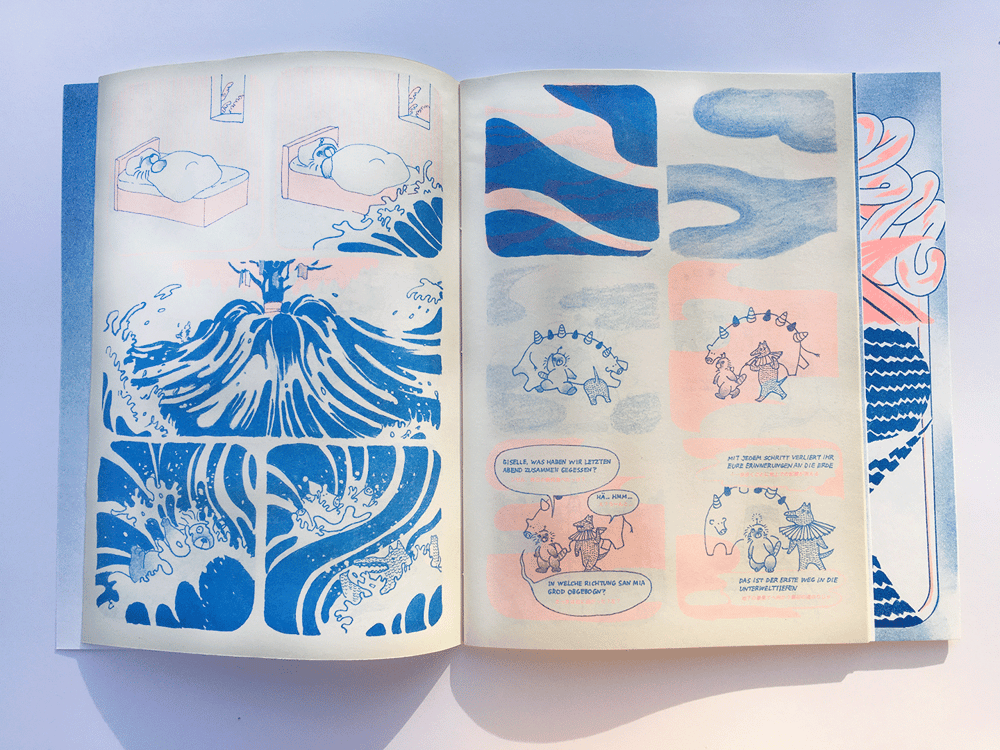 The comic "UNTERWELT" came back with a new cover!
The inside is the same as "UNTERWELT" from 2017, which was at first released at the exhibition in Tokyo and their few pages were published on the instagram.
The book was the first Riso print comic of Yuka Masuko.
(It is currently in production and will be available at the beginning of November.)
SIZE: 28.5 cm x 20.5 cm
32 pages
Riso print (fluo orange/ blue)
language: German and Japanese (bilingual)
made in Germany, 2017.
limited edition of numbered and signatured
コミック"UNTERWELT"が、2021年に新しい表紙と製本でリニューアルしました!
内容は2017年東京で展示されたコミック、UNTERWELTと同様です。
-------------------------------------------------------
…初めてリソ印刷で制作した思い出深い作品です。
その後、キャラクター達はベルリンの地下鉄を駆け回ったり(Berliner Comic Fenster 2018年)と、多くの人に親しんでもらい、ポップなコミックも楽しいなと思えました。
-------------------------------------------------------
サイズ:28.5 cm x 20.5 cm
32ページ
リソ印刷(蛍光オレンジ・ブルー)
言語:ドイツ語と日本語(バイリンガル)
2017年、2021年