SOLALA set (comic, 2 postcards, Japanese translation booklet)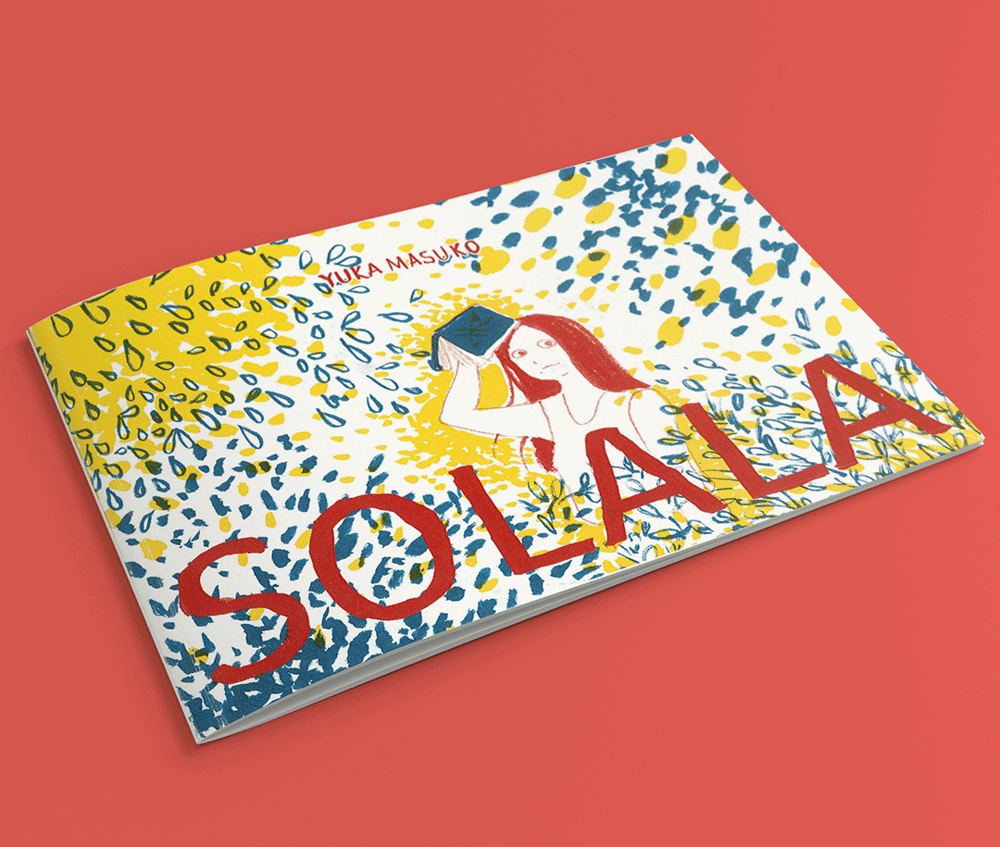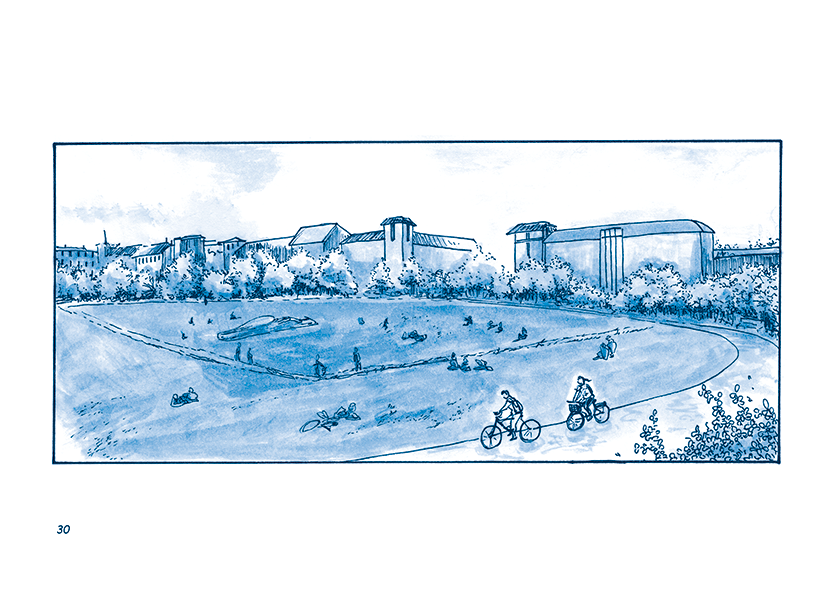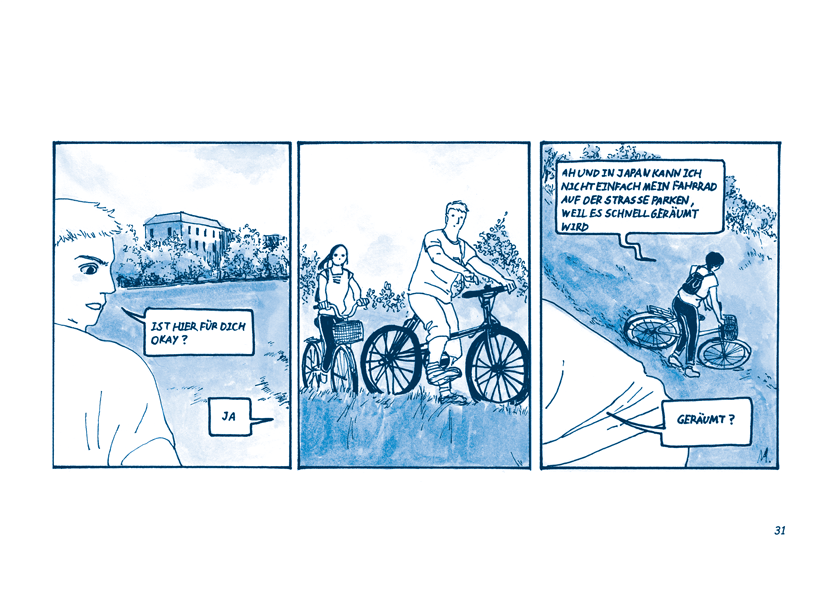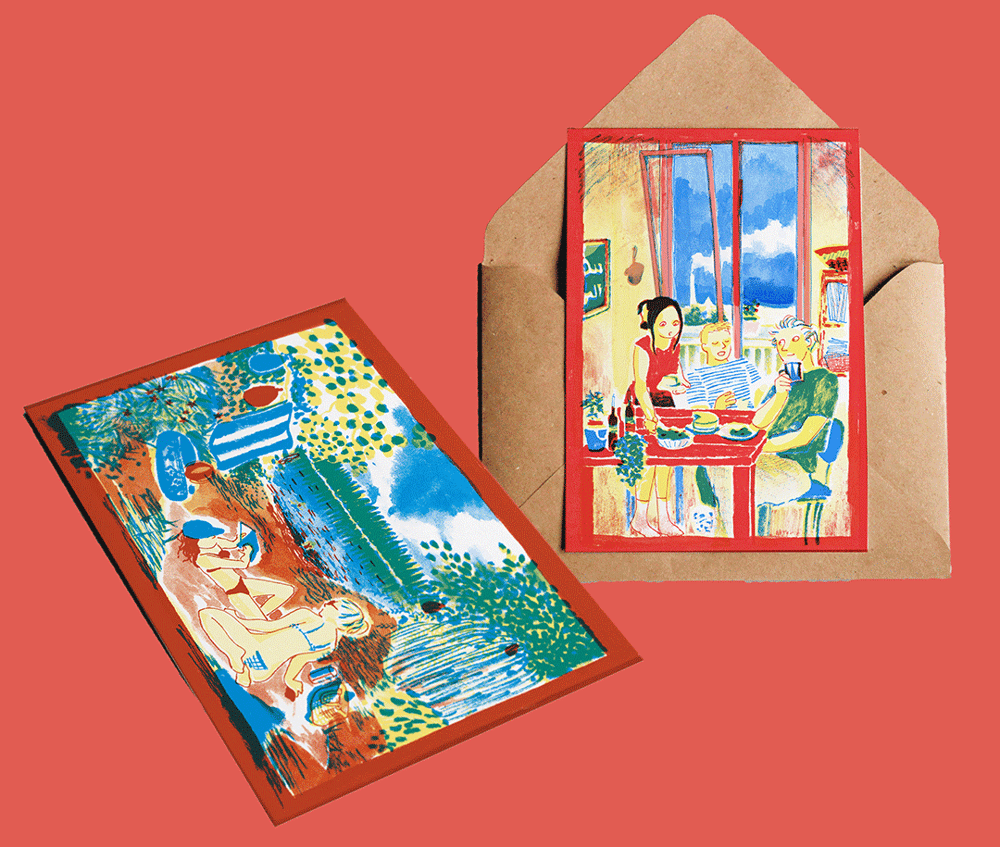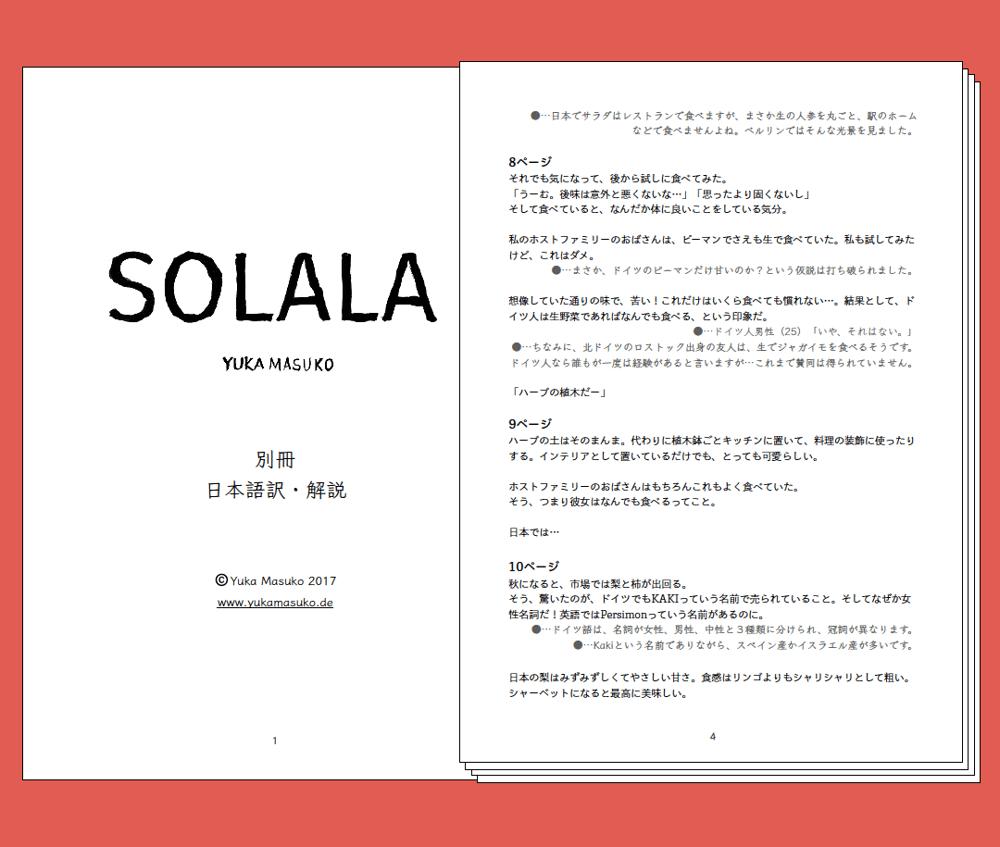 This is a set of a comic "SOLALA", 2 postcards and Japanese translation booklet.
* If you need a Japanese translation, please select it from the options.
About comic:
This is the first autobiographical comic which Yuka Masuko was produced directly after moving to Germany in 2016.
- The life in Berlin was a full of surprise for her.
Her host mother was biting a raw pepper in the middle of the night, the first time she rode with a brake pedal and almost be run over by car, a freewheeling shopkeeper at the supermarket...
From a Japanese point of view, she describes the unusual things and objects she found while living in Berlin, a city with a free and spontaneous atmosphere.
SIZE: 14.8 cm x 210 cm
36 pages
full color offset
language: German
(with a extra issue of Japanese translations and descriptions)
made in Germany, 2016.
limited edition of numbered and signatured
About postcards:
A small scenery in Berlin from the world of SOLALA.
1. Am See
2. Mahlzeit
SOLALAセット
(コミック1冊、ポストカード2枚、別紙日本語訳が同封)
«コミック»
2016年渡独後に初めて制作した自伝風コミックです。
ホストマザーが夜中にピーマンを丸かじりしていたこと、初めてのブレーキペダルで轢かれそうになったこと、スーパーのマイペースな店員さん…
自由でのびのびした空気感の街、ベルリンで暮らして見つけた、珍しいことやモノを日本人の視点で描いています。
サイズ:14.8 cm x 210 cm
36ページ
フルカラーオフセット
言語:ドイツ語(別紙日本語訳・解説付き)
2016年
«ポストカード»
SOLALAの世界観で描いた、ベルリンの小さな風景です。
1. Am See (湖のほとり)
2. Mahlzeit (めしあがれ)